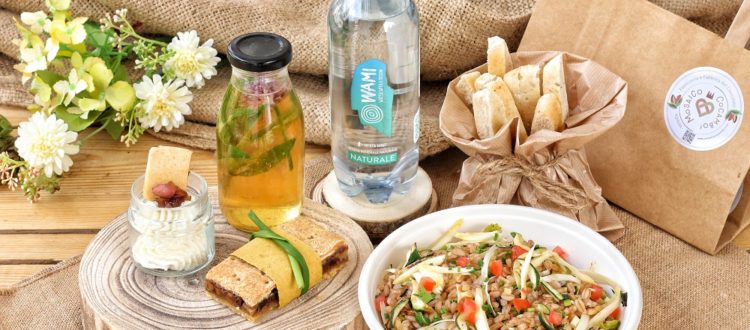 National ADSI Day with Cocambo Mosaic
On Sunday, May 23, Villa Iachia opens the gates of the secular park, on the occasion of the National ADSI Day (Italian Historical Residences Association), proposing for the occasion the "Picnic in Villa", in collaboration with Mosaico Cocambo
FREE to the cellars and the secular park from 10.00 to 18.00.
GUIDED TOURS WITH the owners of Villa Iachia:
Morning: 10.30 and 11.30
Afternoon: 15.30 and 16.30
To book your picnic box call 3297387984
The menu includes:
Cheese foam with onion jam
Farro salad with seasonal vegetables
Bread
Dolce Aquileia
Acqua Wami
Ginger apple
Price of the box: 15,00 Euro
We suggest the possibility to bring a blanket from home for your picnic immersed in the nature of the Iachia Park.
Before leaving, go back to the banquet to deposit the waste and taste the desserts that Cocambo has prepared for you!
Entrance from Via Mosettig 13, Ruda
Villa Iachia has prepared all the preventive measures required by legislation for the safety of visitors and workers, but counts on the collaboration of all visitors for compliance with the rules and recommendations.

The staff, at the entrance, could measure the body temperature with a special infrared thermometer with distance. Visitors with feverish symptoms will not be able to access the facility.
Visitors should wear the mask and disinfect their hands.